General
Join other Internationals in a quiz about King's Day!
Another great event by Holland Expat Center South and International Creative Women: test your knowledge about the Netherlands and King's Day!
April 22nd 19:30 - 20:30 Online
Expat King's Day Quiz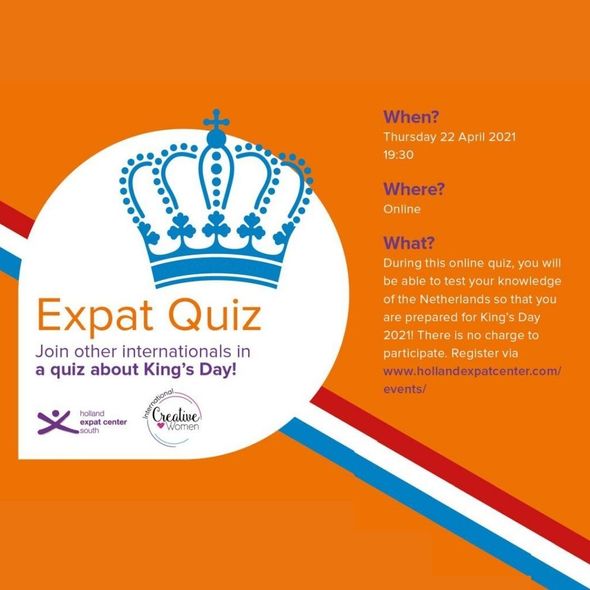 Holland Expat Center South wants to make sure that the international community is prepared for King's Day 2021, because this year, the Dutch King and Queen will be visiting Eindhoven!
That's why Holland Expat Center and International Creative Women are organizing a special online quiz for King's Day. It's just one way that Holland Expat Centers wants to get the international community excited about the royal couple's arrival!
Participation is for free but registration is required.
Spoiler alert:; there will be nice prizes for the winners.
READ ONLINE:
---
Subscribe to our Newsletter!
---